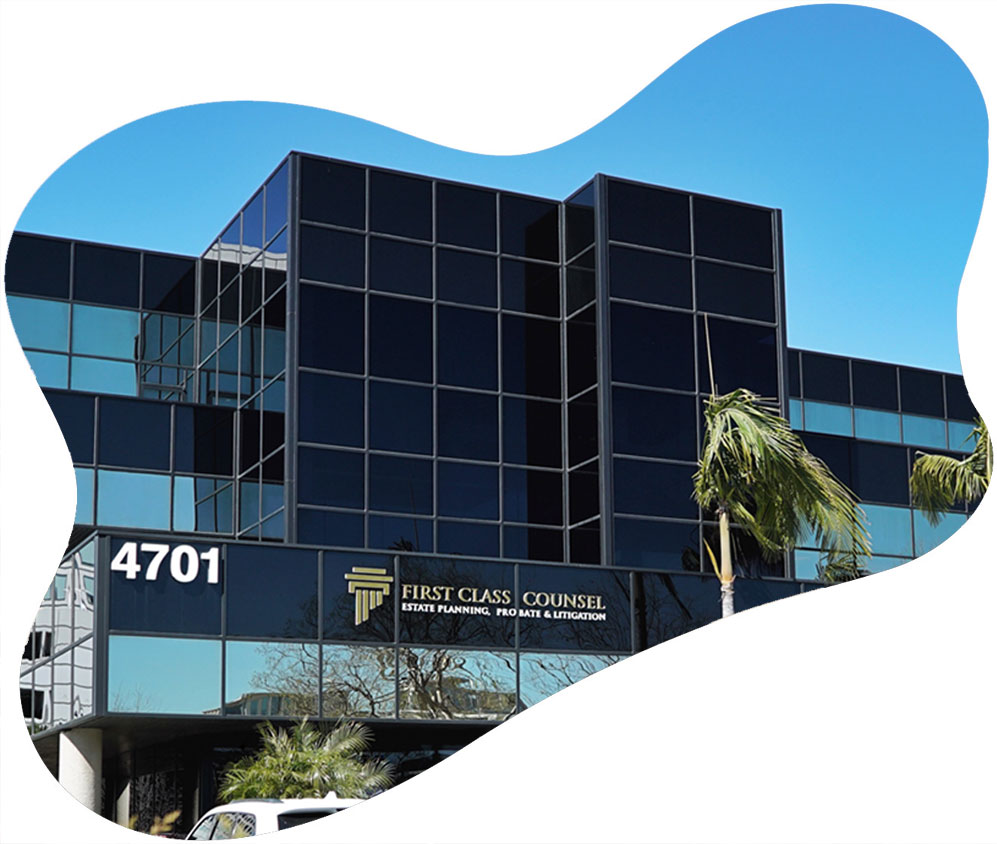 If you are looking to make an estate plan, or facing the challenging legal process of probate, you cannot afford to wait any longer. Our attorneys at First Class Counsel are here to assist you in all areas of estate and probate law.
Our firm has extensive knowledge of California's laws and how they relate to your specific case. We will ensure that the legal and financial matters you are facing are sought after with the highest level of care and discretion. Our attorneys are also ready to aggressively litigate on your behalf. Contact our law firm to learn how we can assist you in designing an Estate Plan to protect you, your family and your future.
How Can an Estate Planning Attorney Assist You?
Making an estate plan requires both knowledge and experience to ensure that the plan is right for you. We understand that taking the step toward making an estate plan can be difficult to think about. However, the end result will ensure your peace of mind and the knowledge that you do not have to worry about what will happen to your loved ones after you are gone.
Our attorneys at First Class Counsel will work closely with you and your loved ones to ensure that every detail is handled with both care and precision. We have years of experience that will work for you in order to ensure that the right plan is established for the benefit of everyone involved. Take some time to look at the different aspects of estate planning and how we can assist you.
We Handle All Aspects of Probate:
If you are facing the challenging legal process of probate, you need a knowledgeable attorney to represent you through this difficult, time consuming process. If not handled correctly, the Probate process can take years to complete. You need attorneys who are experienced and skilled in each step you face.
We also handle cases involving Trust settlement, Trust litigation, Estate administration and Trust administration.
First Class Counsel Is Here to Serve You.
You should not settle for less than the highest quality legal counsel when it comes to your Estate Planning needs. Our attorneys will inform and guide you throughout the legal process and if necessary, provide aggressive litigation for any disputes. Our firm provides a complete case evaluation for each and every client.
First Class Counsel will give you peace of mind and help you through the challenging legal process you might be facing today. Taking care of you and your family is what we do best.